In this episode Troy Brownfield returns for a 6th time, yes he a gluten for punishment.  Troy talks to the guys about Sparkshooter, Imminiet Press and his upcoming collection of short stories. Plus he reveals his true love for the new Marvel Legends figures! Finally together they come up with the best strategy for Marvel to bring  James Gunn back into the fold. All this and so much more in the over stuffed episode, enjoy!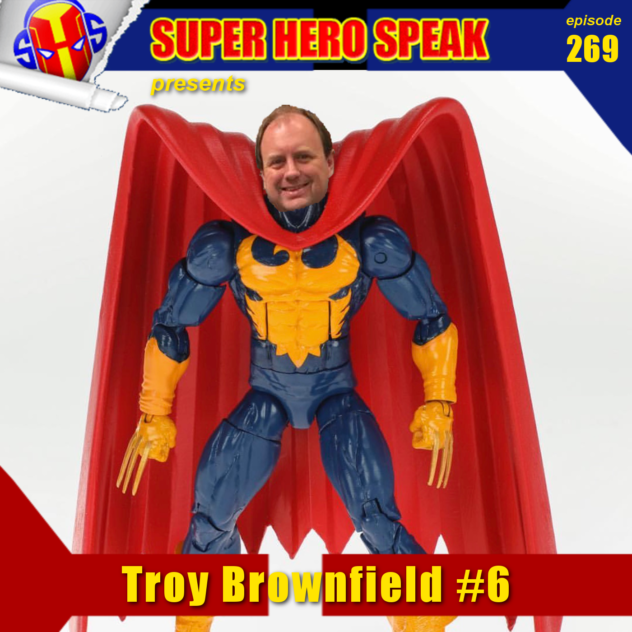 Follow Troy on Twitter: https://twitter.com/TroyBrownfield
Sparkshooter website: http://sparkshooter.com/ .
Check out Atlantis wasn't built for tourists on Kick Starter: https://www.kickstarter.com/projects/epalicki/atlantis-wasnt-built-for-tourists-a-graphic-novel
Support the National Breast Cancer0 Organization by buying one of these awesome t-shirts: https://teespring.com/shop/not-all-heroes-wear-july-2018
Or check out our Patreon for some really cool bonus features: https://www.patreon.com/SuperHeroSpeak
Join the conversation on Slack: https://shs-slack-signup.stamplayapp.com/
Follow us on Twitter: https://twitter.com/SuperHeroSpeak
Like us and leave feedback on Facebook: https://www.facebook.com/Superherospeak
Podcast: Play in new window | Download (Duration: 1:32:37 — 53.0MB)