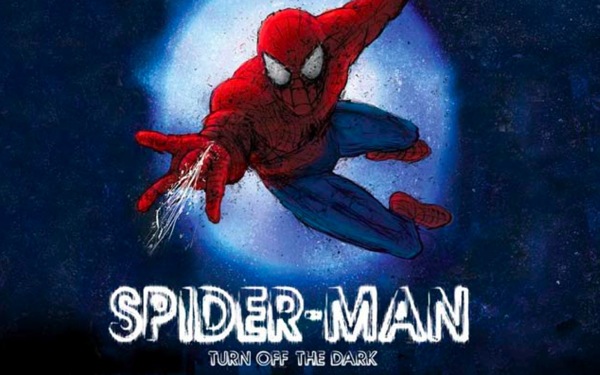 This past weekend, Spider-Man: Turn Off The Dark turned off the lights and packed up its sets for good at the Foxwoods Theater on Broadway. To commemorate the passing of the troubled musical (okay fine, it's moving to Las Vegas), Ian is joined for this Extra Point, for the first time, by friend and fellow geek Austin Cantrell, who got to the see the original version of the play before Roberto Aguirre-Sacasa was brought in the try and fix it; Ian got to see it post-Taymor in mid-December of 2013. Ian and Austin compare versions and notes (with Kris chiming in from time to time) as we try to figure out just what went wrong here. We also discuss various other missteps, including what eventually became "The Emperor's New Groove," which was then titled "Kingdom of the Sun." You can check out the documentary on "Kingdom of the Sun" at the link embed below. And major thanks to Austin for joining in!
As always – we are sponsored by DCBS! That's right! Discount Comic Book Service! For those of you who have not used DCBS before you can save an additional 8% off your first order via the promo code: CT8. Plus, be sure to check out DCBS' Comixology digital store for even further savings!
You can e-mail the show at comictiming@gmail.com and be sure to Like us on Facebook at http://www.facebook.com/ComicTiming. Thanks for listening and we'll catch you next time!
Podcast: Play in new window | Download (Duration: 52:01 — 27.6MB)