Finally after a long wait, Rusty Gilligan has arrived! The guys talk to Rusty about his career in comics, and how being in the right place at the right time. Rusty has worked for Marvel, DC, Big Bang, Image, Heavy Metal and more. His film work includes the original "Heavy Metal," "Spider-Man 2 & 3 and more recently "Captain America," the "Avengers," and "The Walking Dead." So sit back and enjoy Rusty Gilligan!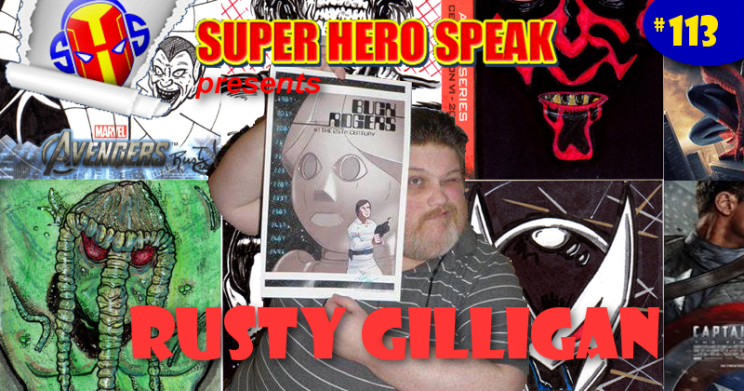 Rusty's webstie: http://www.macandtrouble.com/
Follow Rusty on Twitter here: https://twitter.com/macandtrouble
Follow us on Twitter: https://twitter.com/SuperHeroSpeak
Like us and leave feedback on Facebook: https://www.facebook.com/Superherospeak
Click here to check out Fathead.com and support the show!
Podcast: Play in new window | Download (Duration: 1:12:48 — 35.2MB)