This week the guys sit down with actor David Sobolov. David was the voice of Robocop in the 90's cartoon Robocop: Alpha Comando, Shockwave in Transformers Prime, and  Gorilla Grodd on the CW's Flash! He is also the voice od Drax the Destroyer in the upcoming Guardian's of the Galaxy cartoon to be released this fall on Disney XD.  David tells about his career and how much fun it is to sign a Marvel/DC NDA. So sit back and enjoy the deep vocal stylings of David Sobolov!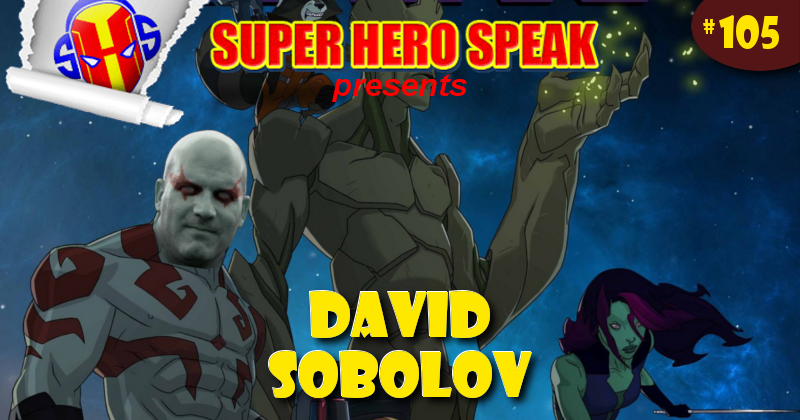 David Sobolov's Website: http://www.sobolov.com/
David on Twitter: https://twitter.com/volobos
David on FB: https://www.facebook.com/pages/David-Sobolov-Voice-Guy/
Check out this site to see the films David has directed: http://www.ufonautfilms.com/
Follow us on Twitter: https://twitter.com/SuperHeroSpeak
Like us and leave feedback on Facebook: https://www.facebook.com/Superherospeak
Click here to check out Fathead.com and support the show!
Podcast: Play in new window | Download (Duration: 54:07 — 26.8MB)