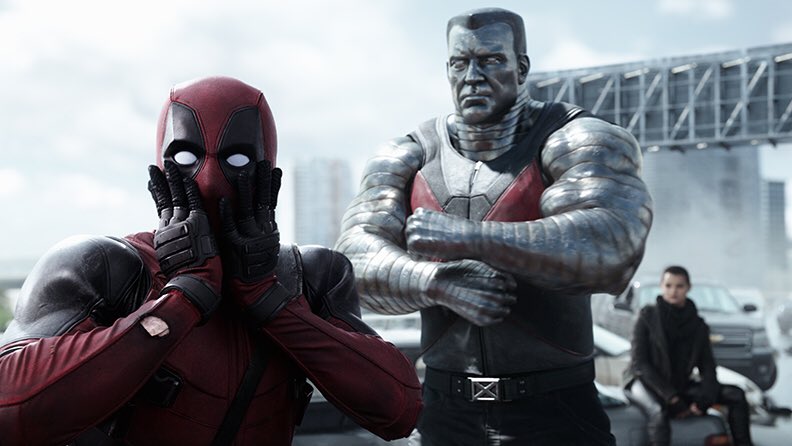 It's time to make the chimichangas! Brent and Ian are joined by longtime friend of the show, and Supershow Episode veteran, Steve Katz, as they review the Rated R Superstar, Deadpool! Get ready for a pretty even-handed review of the film, as not everybody was completely thrilled with it. But some were! Two distinct opinions within with civil conversation throughout. Madness, right? Anywho, of course there's madness! It's Deadpool! And oh, spoilers, because duh. Then, the episode concludes with some quick talk about DC's upcoming Rebirth.
As always – we are sponsored by the newly redesigned DCBS! That's right! Discount Comic Book Service! All comics from major publishers like Marvel, DC, Image and Dark Horse are 40% off or more. And hardcovers and trade paperbacks from Marvel and DC are at least 50% off! Plus, be sure to check out their Comixology digital storefront for even further savings!
Stay tuned in the upcoming weeks for information on our Patreon, which should be launching real soon. If you want to support Comic Timing and help keep it going for years to come, that's one of the many ways you can do so. You can e-mail the show at comictiming@gmail.com and be sure to Like us on Facebook at http://www.facebook.com/ComicTiming. You can follow Ian on Twitter @i_am_scifi, or on Tumblr at heehaw-ds9.tumblr.com; Brent is on Twitter too @kossinab. And check out Steve's movie reviews at his website, The Alpha Primitive.
Thanks for listening, and we'll catch you next time!
Podcast: Play in new window | Download (Duration: 1:36:33 — 53.1MB)