This week the guys sit down with the creative minds behind Atomic Rex Entertainment, Gene Selassie and Marco Lopez. Together they talk about how they got started in comics and how Atomic Rex was born. Plus they also talk about the current state of Marvel and DC comics and how social justice in comics is both a good and bad thing. So sit back, relax and enjoy this fun ride.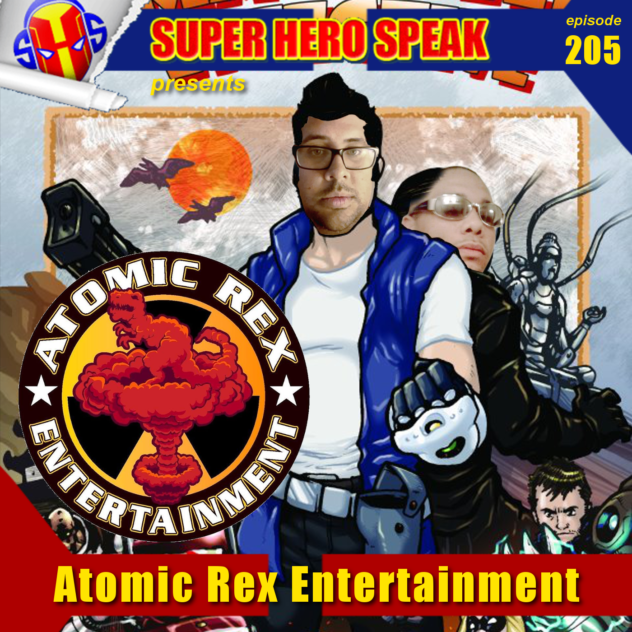 Atomic Rex Entertainment website: http://atomicrexentertainment.com/
Please support us on Patreon: Become a Patron!
Join the conversation on Slack: https://shs-slack-signup.stamplayapp.com/
Follow us on Twitter: https://twitter.com/SuperHeroSpeak
Like us and leave feedback on Facebook: https://www.facebook.com/Superherospeak
Podcast: Play in new window | Download (Duration: 1:19:52 — 45.7MB)