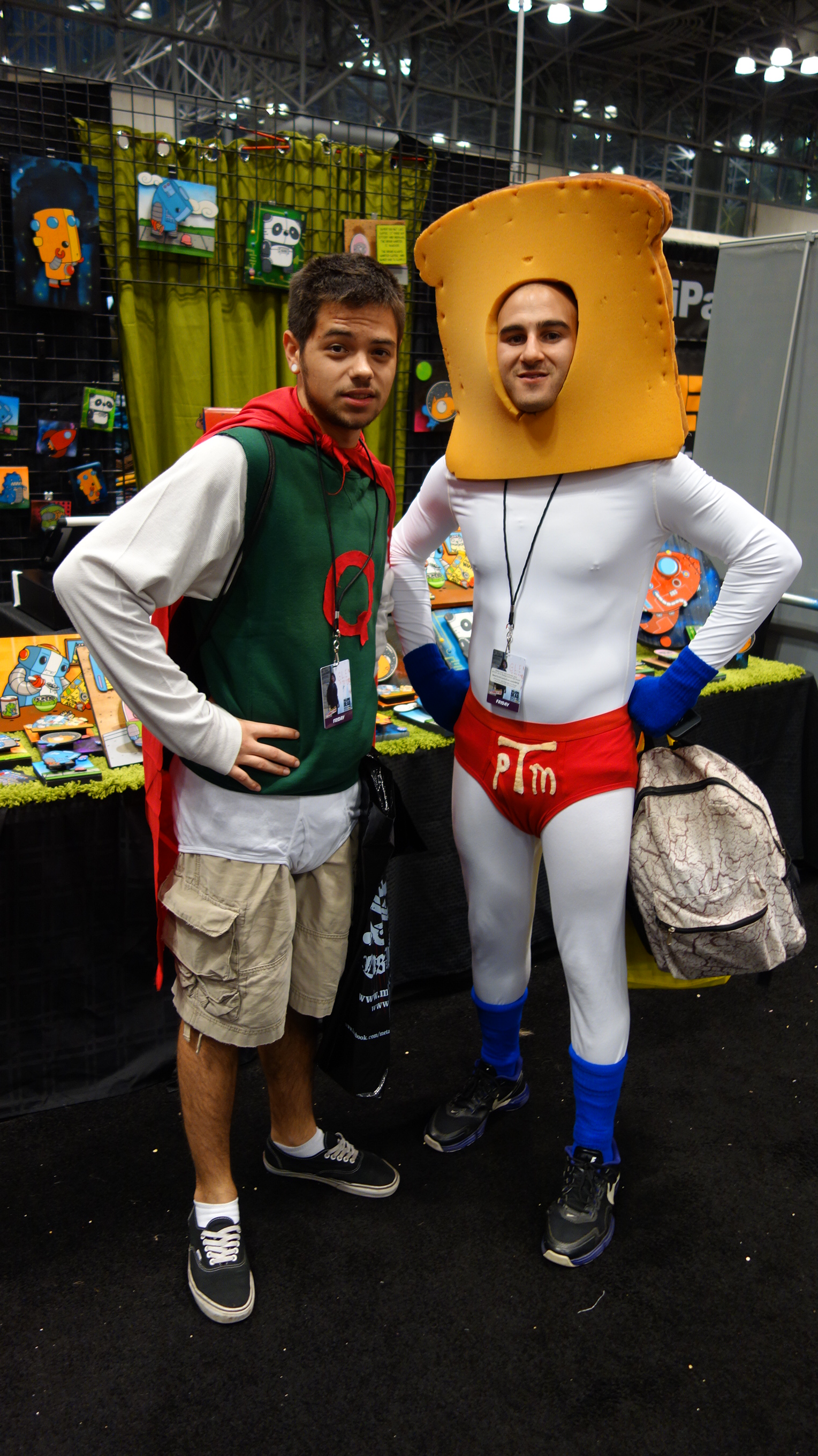 Well, the New York Comic Con has come and gone once again. Time to talk about it in depth! Kris and Ian do just that, and a virtual bag of chips. Topics include swag obtained, cosplay seen, how the floor plan has changed over the years, some gripes that occurred over the weekend, how Javits North is the only place worth going to the bathroom, panels aattended, and more! And more includes Ian's experience at the Marvel Digital Comics Unlimited Plus panel, where he got to see a bunch of stuff you guys won't see for a few more months! Hint: Peggy likes to dance, Ant-Man is tiny, and ULTRON HAS NO STRINGS.
As always – we are sponsored by DCBS! That's right! Discount Comic Book Service! All comics from major publishers like Marvel, DC, Image and Dark Horse are 40% off or more. And hardcovers and trade paperbacks from Marvel and DC are at least 50% off! Plus, be sure to check out their Comixology digital storefront for even further savings! And be sure to check out Kris' fashion Tumblr for a bunch of cosplay photos from the con, as well as some kickass T-shirts!
You can e-mail the show at comictiming@gmail.com and be sure to Like us on Facebook and interact with the show at http://www.facebook.com/ComicTiming. Thanks, and we'll catch you next time!
Podcast: Play in new window | Download (Duration: 1:47:15 — 67.6MB)