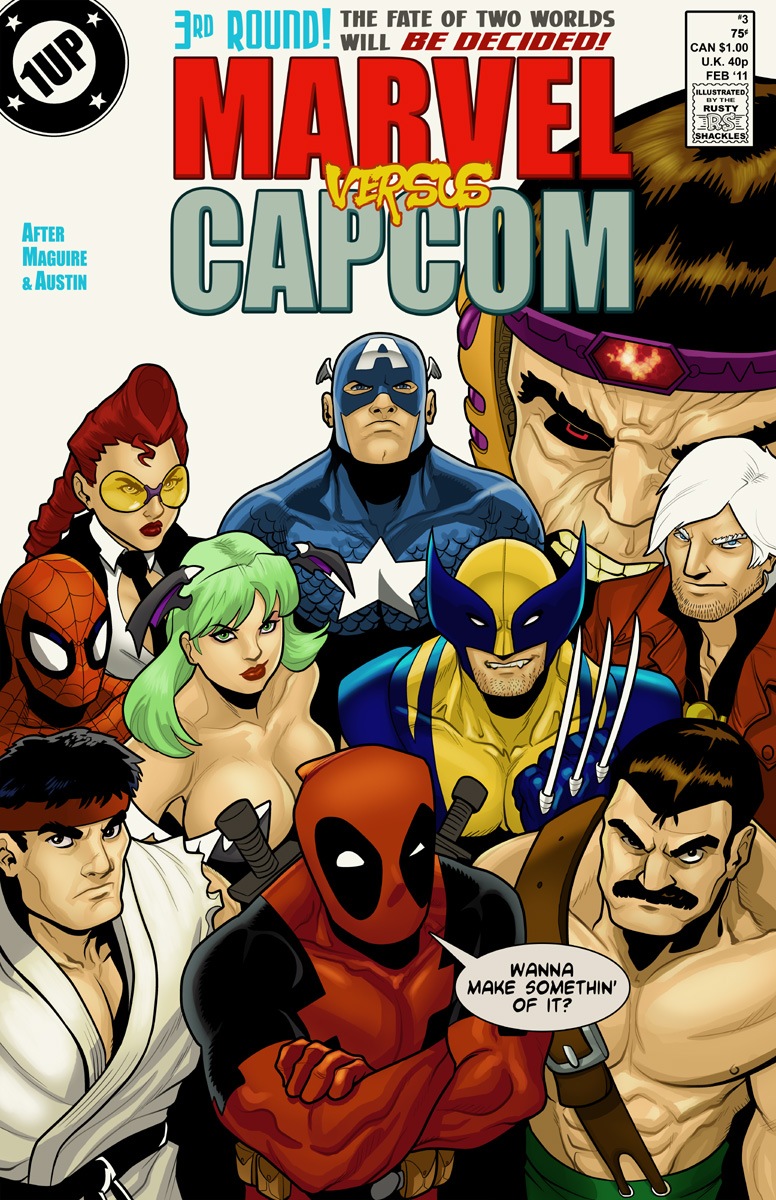 Round 173: FIGHT! This episode, Jim Efantis is called up from BKs Bullets to the main show, as Jim, Brandon Christopher, Ian and Brent talk Comic Book Video Games. We run the gambit of titles and systems, from Atari to N64 to XBox 360 to current-gen consoles and back again. The group also discusses where comic book video games have been and where they're headed, the best and the worst of the bunch, what it would take to make a successful Superman game, what characters we'd like to see games made for, and a whole lot more. This episode's been a long time coming, so savor it in all its glory!
The show then concludes with some general comic talk, including Daredevil: The Man Without Fear, Fun Home, Secret Wars and Batman. And who do you think Mads Mikkelsen will play in Doctor Strange? Decisions, decisions, decisions!
As always – we are sponsored by the newly redesigned DCBS! That's right! Discount Comic Book Service! All comics from major publishers like Marvel, DC, Image and Dark Horse are 40% off or more. And hardcovers and trade paperbacks from Marvel and DC are at least 50% off! Plus, be sure to check out their Comixology digital storefront for even further savings!
You can e-mail the show at comictiming@gmail.com and be sure to Like us on Facebook at http://www.facebook.com/ComicTiming. Thanks, and we'll catch you next time!
Podcast: Play in new window | Download (Duration: 2:08:50 — 73.1MB)