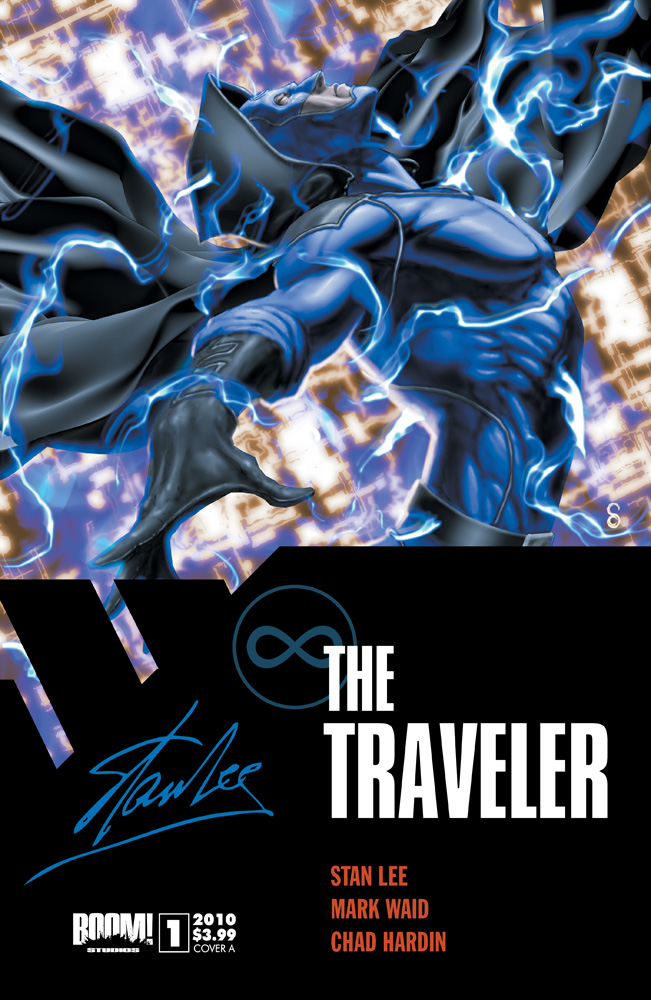 On today's episode, Brent and I have the privilege of interviewing comics visionary and newly promoted Chief Creative Officer of Boom Studios, Mark Waid! Mark has been the writer on such books as Kingdom Come, The Flash, Amazing Spider-Man, Captain America, JLA, The Incredibles, Potter's Field and countless others. Today, we focus on his upcoming collaboration with Stan Lee and Chris Hardin on Stan Lee's The Traveler, a new book out of Boom. We also discuss the other two books Stan is collaborating on, we give a quick overview of Irredeemable and Incorruptible for those who have yet to pick it up, and we touch on Mark's current Amazing Spider-Man storyline "Origin of the Species," which will conclude the Brand New Day Era of the title. Thanks to Cameron at DCBS for setting up the interview, and major thanks for Mark Waid for chatting with us! We had a lot of fun and can't wait to see him and the rest of Boom at the New York Comic Con.
This episode of Comic Timing is sponsored by…DCBS! That's right, Discount Comic Book Service is the new sponsor of Comic Timing. For all first time users of the site, make sure to use the promo code CT8 at checkout to receive an additional 8% off your first order! And don't forget, THE TRAVELER #1 is only 99 cents this month at DCBS, 75% off retail price, with NO ORDER LIMIT!!! Along with this great deal, here are our Review Corner picks for the month:
INDY (IMAGE):
UTOPIAN #1: 50% off retail (DCBS price $1.49/regular price $2.99)
DC:
BATMAN: THE DARK KNIGHT #1: 75% off retail (DCBS price $0.99/regular price $3.99)
MARVEL:
THUNDERBOLTS #150: 50% off retail (DCBS price $2.49/regular price $4.99)
Also, as a quick reminder, Comic Timing will be in the Podcast Arena yet again at this year's New York Comic Con! The Booth number is 524, and we'll be sharing table space with none other than Rick Gordon of The Pop Cult Online! Ian will be there on Friday and Saturday only, so if you'd like to stop by and say hello or to say a few words on microphone, go ahead and do so. He'll be happy to see you. And don't forget that Friday at 6:30 in Panel Room 5 (subject to change, check the schedule to finalized location) will be the first ever NYCC Podcasting Panel, with the likes of Peter Rios of CGS, Jim and Johnny of Legion of Dudes, Sean and Jim of Raging Bullets, and good old Darrell from…well, everything! We can't wait for this one, which will be recorded and released for those unable to attend.
You can e-mail the show at comictiming@gmail.com, and please vote for us at Podcast Alley and give us your reviews over on iTunes. And of course, if you can, please donate to the HERO Initiative effort if you can. Every little bit helps! Also, make sure to check out Ian in BrokenSea Production's latest Twilight Theatre episode, "The Cloud!"
Until next time, thanks for listening, and thanks for downloading!
Podcast: Play in new window | Download (Duration: 43:26 — 21.9MB)