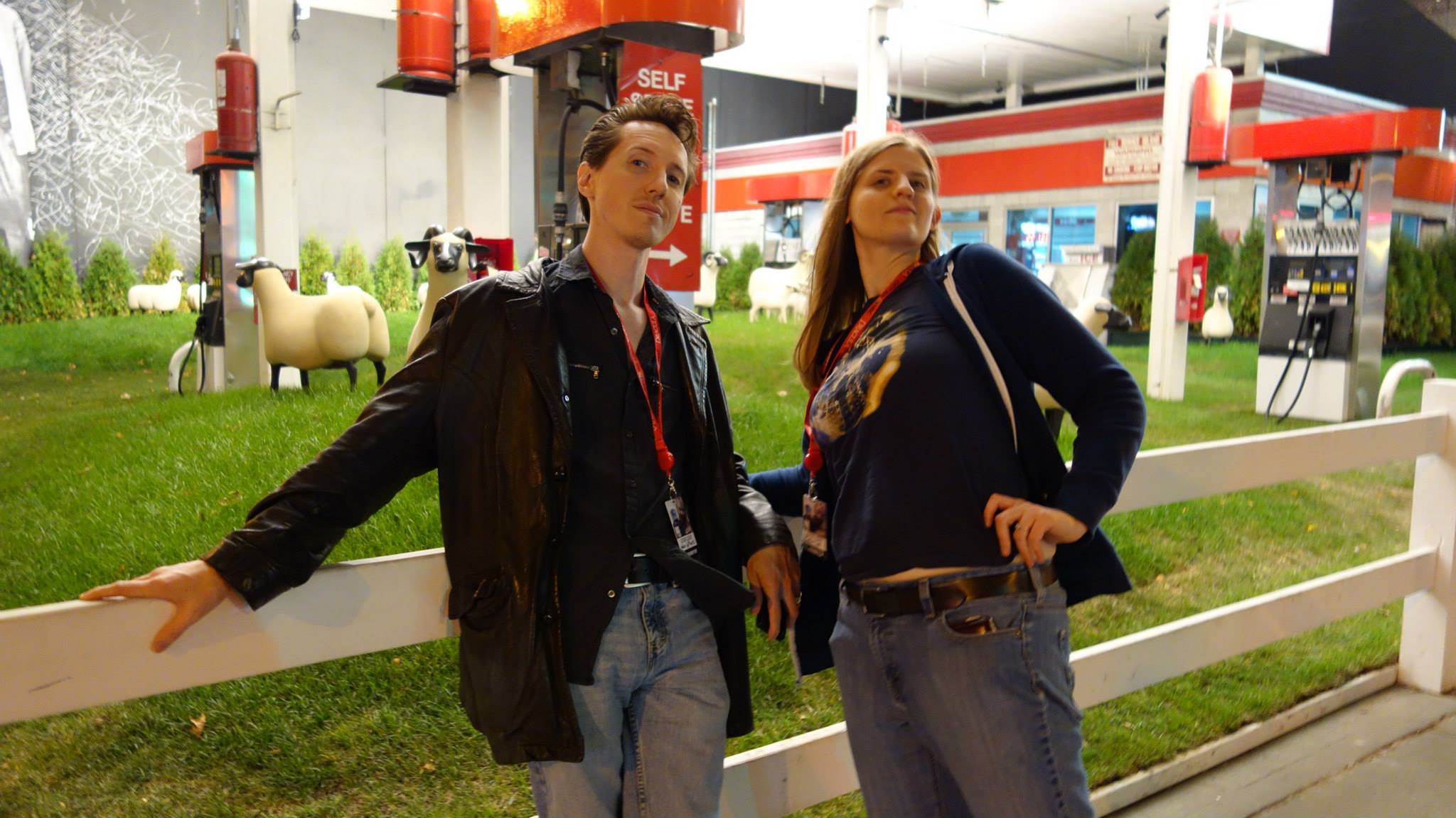 Episode 149 of Comic Timing is now out to close out 2013 with a bang! Ian and Brent are joined by Comfort Love and Adam Withers, creators of Rainbow in the Dark (now available in "Complete Saga" form on Amazon, Instock Trades, DCBS, and hopefully at your local comic shop), The Uniques, and a couple of other projects that still to come. They discuss what it's like having Rainbow available via Diamond, how much work is to create a hype machine for yourself both digitally and in person, how collected edition can sell to existing fans of a work, and a whole lot more. We also talk comic news and casual conversation, including Terry Moore's troubles with Rachel Rising, Ian's love of X-Men: Battle of the Atom, Brent's experience with the new Batman: Arkham Origins digital comic, a review of Justice League 300 #1, and some of the cool stuff Ian found overseas during his trip to Tokyo.
As always – we are sponsored by DCBS! That's right! Discount Comic Book Service! For those of you who have not used DCBS before you can save an additional 8% off your first order via the promo code: CT8. Plus, be sure to check out DCBS' Comixology digital store for even further savings!
You can e-mail the show at comictiming@gmail.com and be sure to Like us on Facebook at http://www.facebook.com/ComicTiming. Thanks for listening and we'll catch you next time!
Podcast: Play in new window | Download (Duration: 2:01:05 — 65.9MB)