This week the entire Super Hero Speak crew (Dave, John, JD, Matt and Brad) get together to celebrate their official 300th episode! They talk the latest Marvel and DC news, give updates on #NerdMadness and talk about some f their favorite moments and memories over the past 300 episodes. Plus the share messages from their friends who help the celebrate this milestone, so sit back and enjoy!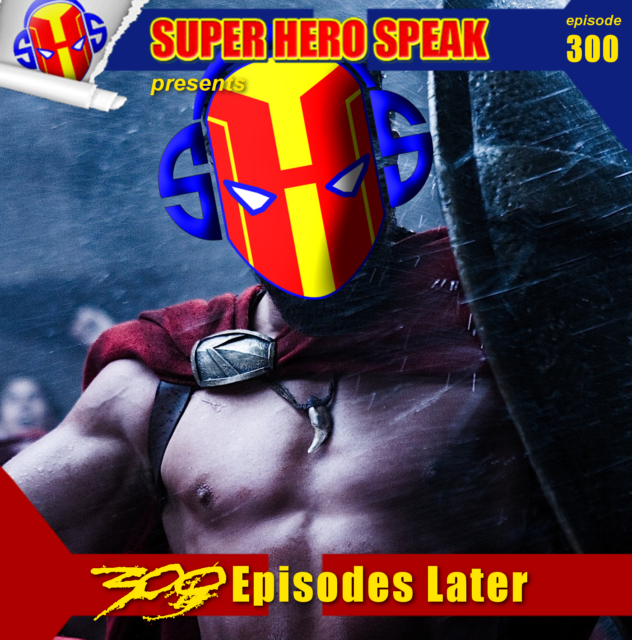 Cosmic Geppetto on Stitcher: https://www.spreaker.com/show/the-cosmic-geppetto-podcast
Troy Brownfield's website: http://sparkshooter.com/
Dawn Griffin's website: http://dawngriffinstudios.com/
Rusty Gilligan on Twitter: https://twitter.com/macandtrouble
Cult 45 website: https://www.cult45podcast.com/
Fans on Patrol website: https://www.fansonpatrol.com/index.html
So Wizard website: http://www.sowizardpodcast.com/
Don't forget download Podcoin podcast player today to start earning money simply for listening to podcasts. Use the code herospeak when you sign up to get 300 coins on us!
Support the National Breast Cancer Organization by buying one of these awesome t-shirts: https://teespring.com/shop/not-all-heroes-wear-july-2018
Or check out our Patreon for some really cool bonus features: https://www.patreon.com/SuperHeroSpeak
Join the conversation on Slack: https://shs-slack-signup.stamplayapp.com/
Follow us on Twitter: https://twitter.com/SuperHeroSpeak
Like us and leave feedback on Facebook: https://www.facebook.com/Superherospeak
Podcast: Play in new window | Download (Duration: 1:59:03 — 68.1MB)