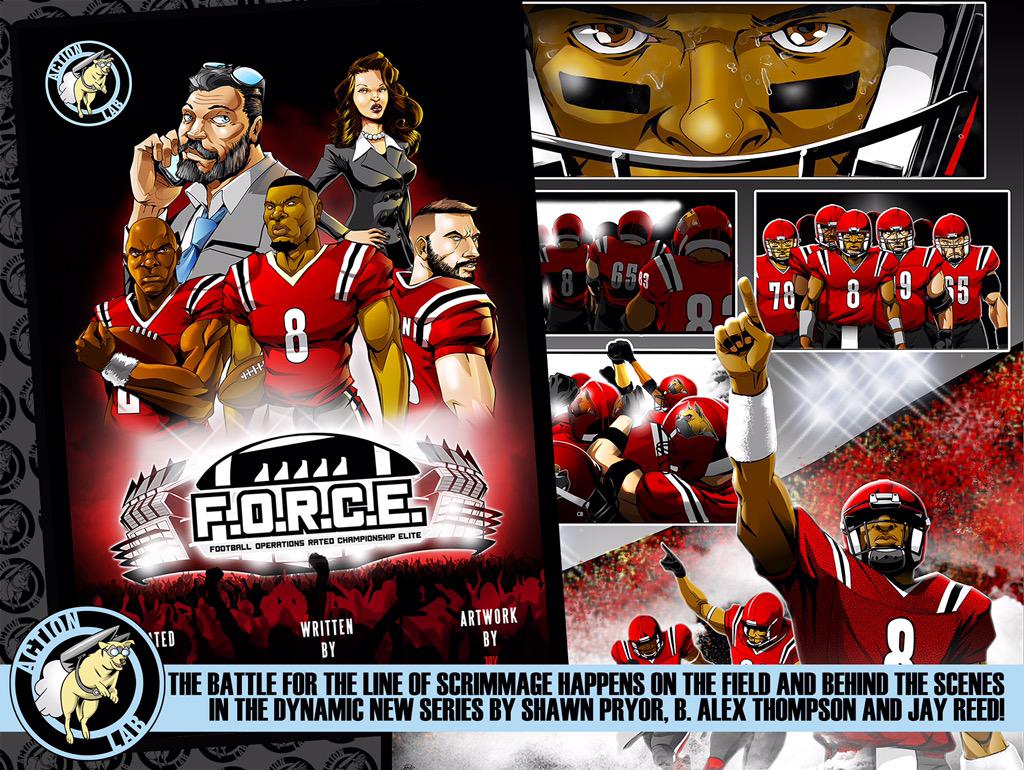 It's been a while, but we're back in style! Yes, that is a Chipmunks quote. Anyway, we're up to lucky number 13 on the Comic Timing Extra Point. This episode, Ian runs solo for the first half, as he discusses selling off a bunch of his comic collection at Wild Pig Comics in Kenilworth, New Jersey two weeks back. Much thanks to Wild Pig's owner, the talented Chris Eberle of Comic Geek Speak, for making that magic happen! There's also some discussion of the transition from physical copies to going mostly digital, manga scanlations and why you should either wait for official release or hit the library over turning to the dark side of the Internet, and then a quick review of Southern Bastards Volume 1 by Jason Aaron and Jason Latour.
After that, we transition to the one and only interview Ian conducted at the 2015 edition of New York Comic Con, with the one and only Shawn Pryor. Shawn discusses what it's like to return to New York City after a twenty year hiatus, what's next in store for Cash & Carrie post-Kickstarter, and his newest miniseries coming out of Action Lab Entertainment in 2016, F.O.R.C.E. It ain't Super Pro, yo!
As always – we are sponsored by the newly redesigned DCBS! That's right! Discount Comic Book Service! All comics from major publishers like Marvel, DC, Image and Dark Horse are 40% off or more. And hardcovers and trade paperbacks from Marvel and DC are at least 50% off! Plus, be sure to check out their Comixology digital storefront for even further savings!
You can e-mail the show at comictiming@gmail.com and be sure to Like us on Facebook at http://www.facebook.com/ComicTiming. Thanks, and we'll catch you next time!
Podcast: Play in new window | Download (Duration: 43:56 — 26.3MB)