This week the guys review Marvel's Defenders on Netflix. The culmination of the Marvel Netflix Universe, Defenders is The Avengers of Netflix. Was it worth the wait? Does it live up to the hype? Sit back relax and we will let you know. Be warned spoilers ahead!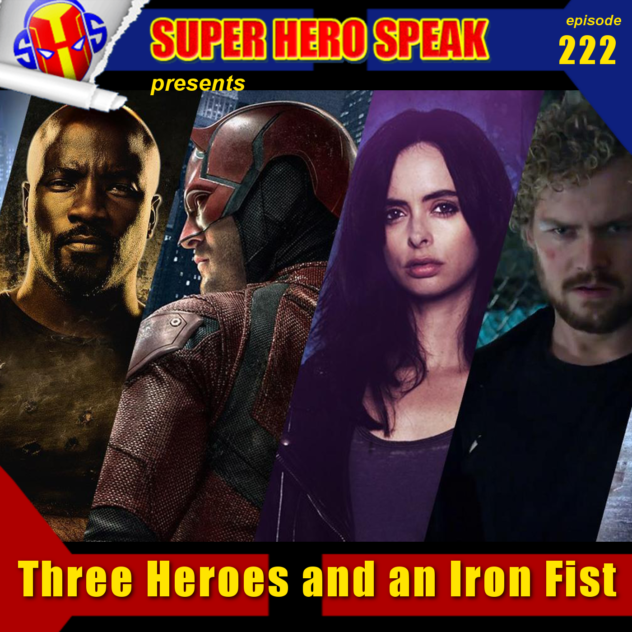 Support us by buying a really cool T-Shirt: https://teespring.com/stores/super-hero-speak
Support us on: Patreon: Become a Patron!
Join the conversation on Slack: https://shs-slack-signup.stamplayapp.com/
Follow us on Twitter: https://twitter.com/SuperHeroSpeak
Like us and leave feedback on Facebook: https://www.facebook.com/Superherospeak
Check out Super Hero Speak's blog here: http://superherospeak.com/wp/
Podcast: Play in new window | Download (Duration: 1:02:21 — 35.7MB)