This week the guys discuss what they are currently watching on TV, the latest DC and Marvel news, and who was their favorite Batman. The news just brings more questions, like can a Joker origin movie really work? And who is the surprise hero that's going to be in The Punisher? All this and more, so sit back and enjoy!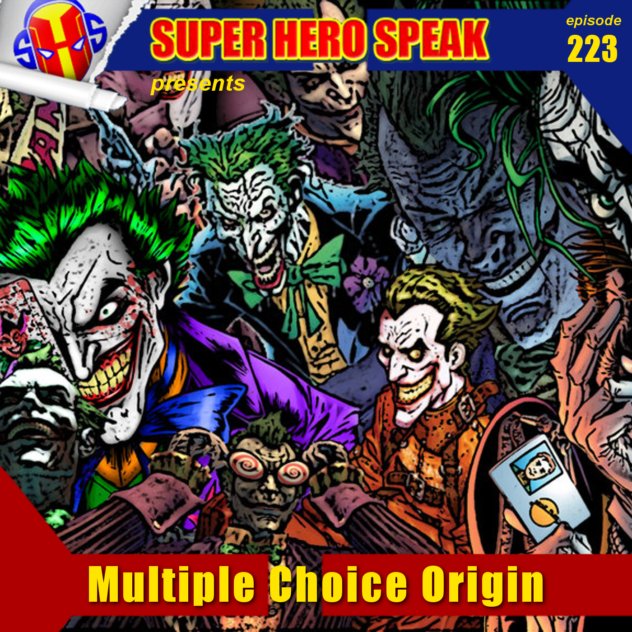 Support us by buying a really cool T-Shirt: https://teespring.com/stores/super-hero-speak
Support us on: Patreon: Become a Patron!
Join the conversation on Slack: https://shs-slack-signup.stamplayapp.com/
Follow us on Twitter: https://twitter.com/SuperHeroSpeak
Like us and leave feedback on Facebook: https://www.facebook.com/Superherospeak
Check out Super Hero Speak's blog here: http://superherospeak.com/wp/
Podcast: Play in new window | Download (Duration: 52:36 — 30.1MB)