This week Brad Linder (Firestorm comics, Catman Evolution) returns to the show to talk about some of his up coming projects. And he and the guys complain about stunts verses good writing in comics. They conclude good writing should be more important than stunts. So sit back and enjoy!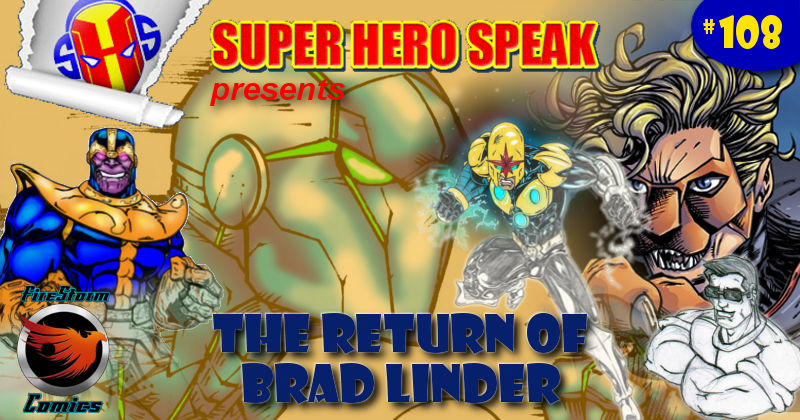 Check out Firestorm Comics here: http://firestormcomics.com/
Follow them on Twitter here: https://twitter.com/FireStormComics
And like them on FaceBook: https://www.facebook.com/FireStormComics
Also check out http://comickickstarter.com/ and http://geekrep.net/
Follow us on Twitter: https://twitter.com/SuperHeroSpeak
Like us and leave feedback on Facebook: https://www.facebook.com/Superherospeak
Click here to check out Fathead.com and support the show!
Podcast: Play in new window | Download (Duration: 1:04:41 — 34.5MB)