This weeks the guys sit down with Ryan Browne creator of God Hates Astronauts. Not to be confused with Ryan Brown the creator of April O'Neil for the Teenage Mutant Ninja Turtles. Though he is influenced by TMNT and has done a cover for the them. It's all very confusing and meta… Anyway the guys talk about his career and his up coming creator owned book Blast Furnace. So sit back and enjoy our talk with Ryan then check out his Kick Starter for Blast Furnace!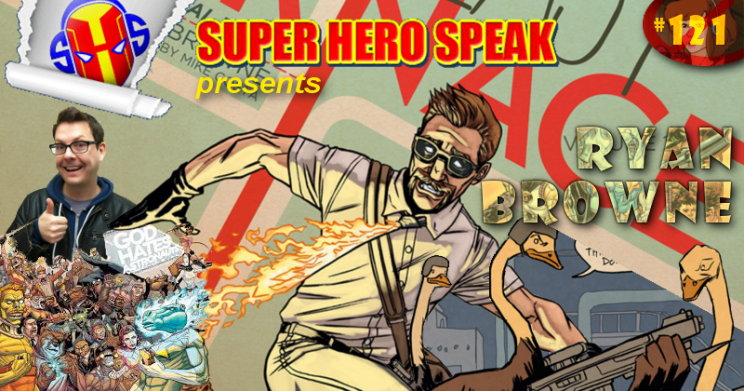 Blast Furnace Kickstarter: https://www.kickstarter.com/projects/1334937359/blast-furnace-recreational-thief-280-page-color-ed
Ryan's website: http://ryanbrowneart.tumblr.com/
Ryan on Twitter: https://twitter.com/RyanBrowneArt
Don't forget to listen to episode 120  head on over to http://www.petesbasement.com/nycc_giveaway for your chance to win 2 free passes to NYCC 2015! You have until September 17th! Hurry!
Follow us on Twitter: https://twitter.com/SuperHeroSpeak
Like us and leave feedback on Facebook: https://www.facebook.com/Superherospeak
Podcast: Play in new window | Download (Duration: 1:04:59 — 33.4MB)