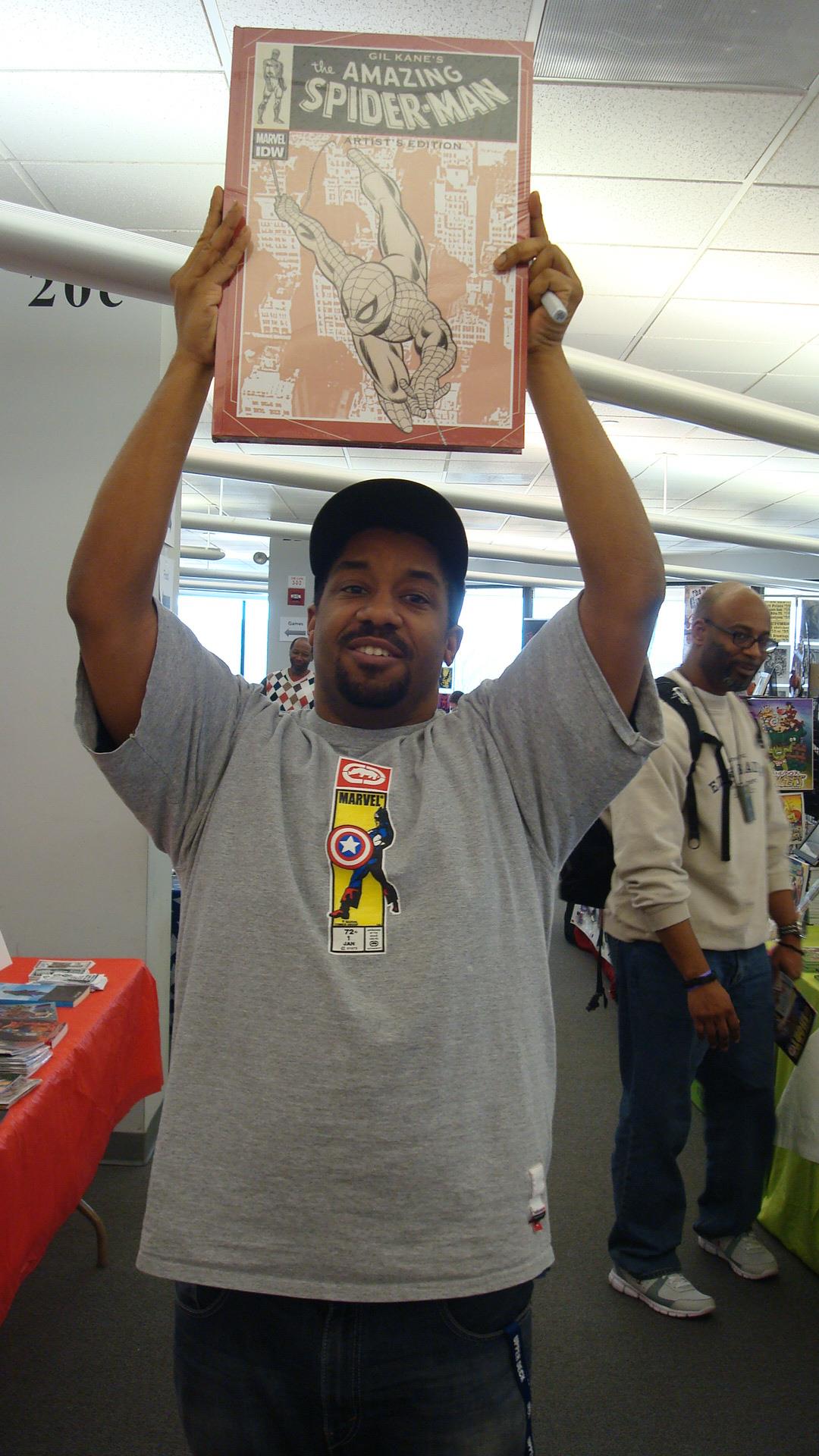 Here we go, ladies and gentlemen! The moment you've all been waiting for (maybe) is finally here: it's time for the 2013 Comic Geek Speak Super Show room recording! Live from the Crowne Plaza Reading, Ian is joined by Shawn Pryor of The Black Box, L.O.I. Studios and Action Lab Entertainment, Julian Lytle of Ants and The Ignorant Bliss Podcast, Bill English, Mike Yanulavich (Yanni) and Chad Burdette of Comic Book Laundry, Eric Nash aka luckymustard, and Raph Soohoo of The Comic Crusader and…well, he's Raph. Need I say more?
Topics range from actually discussing Super Show all the way to Julian's new raffle prize to Bane's voice via coffee mugs, Barkley, Shut Up and Jam: Gaiden and its sequel, getting smorgasborded and much much more. Listen, and experience what it's like to drink and hag out with us at Super Show.
As always – we are sponsored by DCBS! That's right! Discount Comic Book Service! For those of you who have not used DCBS before you can save an additional 8% off your first order via the promo code: CT8. Plus, be sure to check out DCBS' new Comixology digital store!
You can e-mail the show at comictiming@gmail.com and be sure to Like us on Facebook at http://www.facebook.com/ComicTiming. Thanks for listening and we'll catch you next time!
Podcast: Play in new window | Download (Duration: 1:43:58 — 56.1MB)