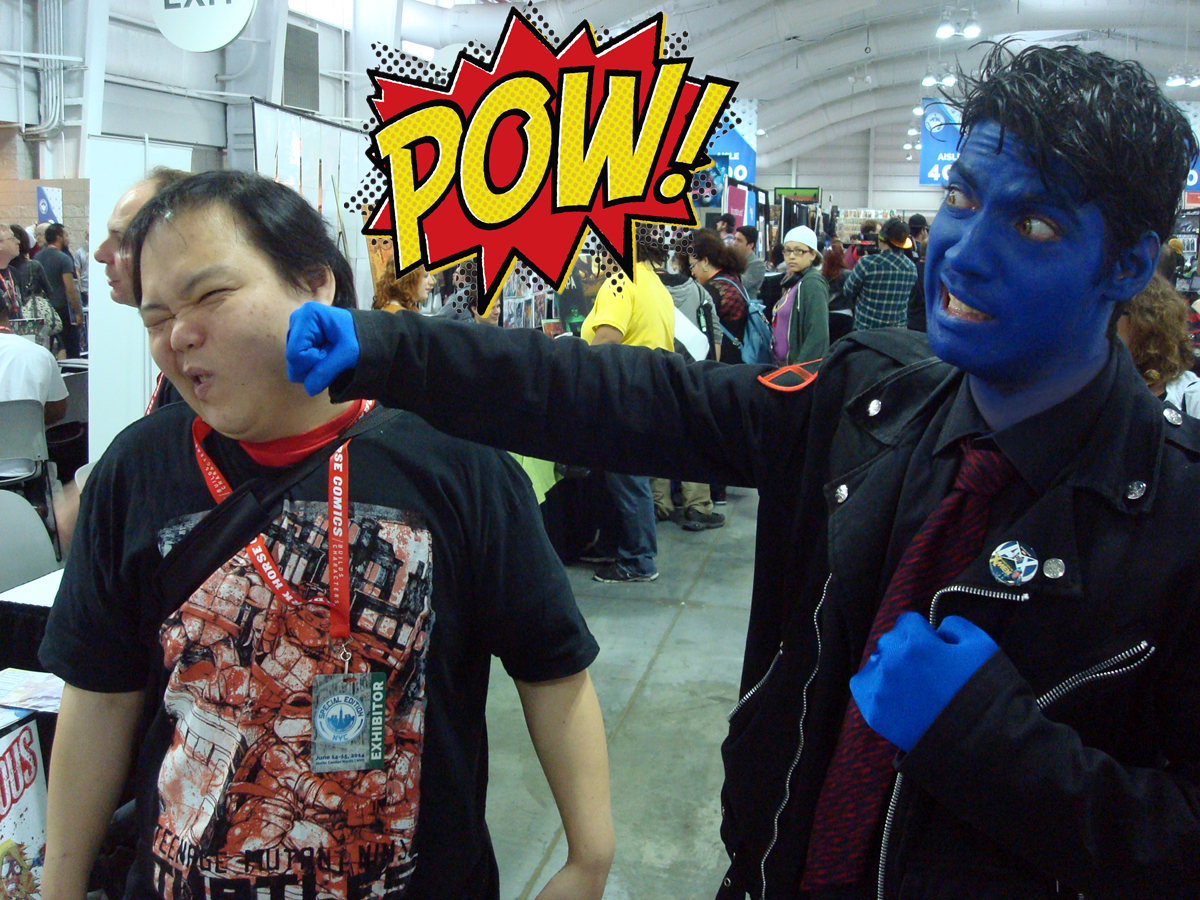 This past Saturday and Sunday was the first annual Special Edition: NYC comic convention! Put together by Reed Exhibitions, the show is essentially an extension of New York Comic Con that is entirely comic focused. Ian, Kris and Raph were there, and give their thoughts on this initial offering. After that, you'll find interviews conducted by Raph and Ian throughout Saturday. Here's who they talked to:
Andrew again, talking about Man of Steel. With Raph. Because we haven't talked about this movie enough on this show!
"The Franchize" Jerry Gaylord of Identity Comics Studios – Fanboys Vs. Zombies, Loki: Ragnarock And Roll
Sam Ellis – Robot Cowbow Samurai, Adventure Time and Bravest Warriors comics, Character Designer for Archer Season One.
Grant Ellis – The Old Rusty Gamer
As always – we are sponsored by DCBS! That's right! Discount Comic Book Service! All comics from major publishers like Marvel, DC, Image and Dark Horse are 40% off or more. And hardcovers and trade paperbacks from Marvel and DC are at least 50% off! Plus, be sure to check out their Comixology digital storefront for even further savings!
You can e-mail the show at comictiming@gmail.com and be sure to Like us on Facebook at http://www.facebook.com/ComicTiming. Thanks, and we'll catch you next time!
Podcast: Play in new window | Download (Duration: 1:11:28 — 43.6MB)