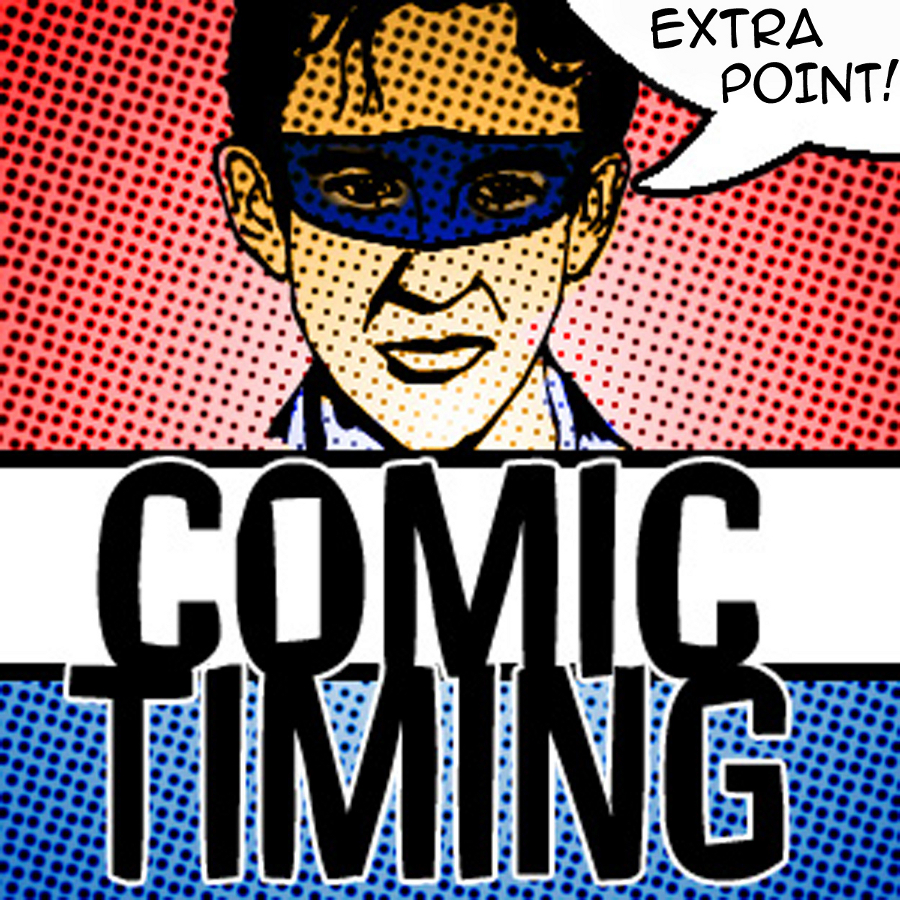 Things are happening! Time to catch you guys up with an Extra Point. This episode focuses on changes in Ian's life and, subsequently, how he collects comics. Time to go completely digital. There's also a little bit of discussion on Star Trek: Beyond and how it blew expectations out of the water, how fans should give it a rest with their attempt to shut down Rotten Tomatoes, Vito Delsante's Kickstarter for Stray: The Ongoing Series, Jamal Igle's label for this year's Brooklyn Brewery Defender IPA, and a lot more. Tons of stuff jam-packed into a half hour of content!
You can e-mail the show at comictiming@gmail.com and be sure to Like us on Facebook at http://www.facebook.com/ComicTiming. Be sure to follow Ian on Twitter @i_am_scifi, or on Tumblr at heehaw-ds9.tumblr.com; Brent is on Twitter too @kossinab. And finally, if you're going to be at this year's Otakon, be sure to check out Ian and Kris' latest edition of American Comics for Manga Fans panel! Date and time and TBD, but you can find out all the info on Guidebook once it is available.
Thanks again for listening, and we'll catch you next time!
Podcast: Play in new window | Download (Duration: 35:51 — 21.8MB)