Friend of the show Rusty Gilligan returns to tell the guys about his new project The Symbol. The Symbol is a character created while working at Marvel, but he retained the rights to and now he's bringing the character back in his own series. Plus a round of Stump the Geek! All this and more in the latest Super Hero Speak!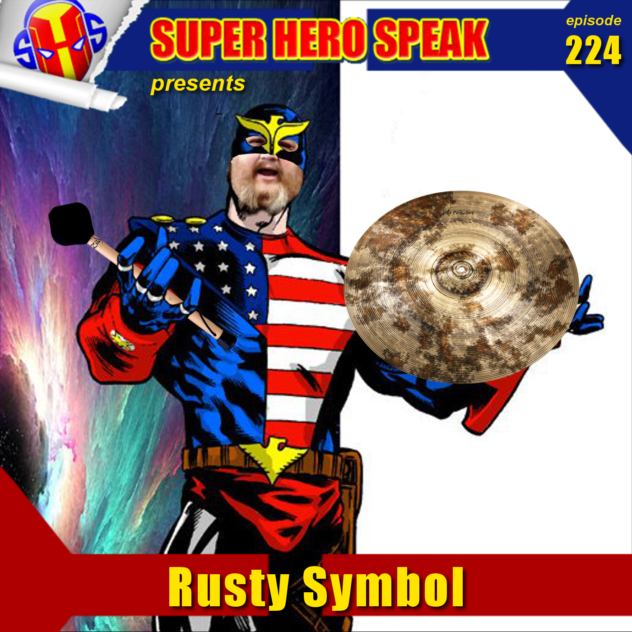 Support The  Symbol Indie Go Go: https://www.indiegogo.com/projects/help-support-the-symbol-64-page-comic-special-usa#/ 
Rusty's website: http://www.macandtrouble.com/
Follow Rusty on Twitter here: https://twitter.com/macandtrouble
Support us by buying a really cool T-Shirt: https://teespring.com/stores/super-hero-speak
Support us on: Patreon: Become a Patron!
Join the conversation on Slack: https://shs-slack-signup.stamplayapp.com/
Follow us on Twitter: https://twitter.com/SuperHeroSpeak
Like us and leave feedback on Facebook: https://www.facebook.com/Superherospeak
Check out Super Hero Speak's blog here: http://superherospeak.com/wp/
Subscribe to
Comics Podcast Network
Or subscribe with your favorite app by using the address below
Podcast: Play in new window | Download (Duration: 58:44 — 33.6MB)