This week the guys sit down with writer and film maker Shequeta Smith. Shequeta not only the writer of Rayven Choi she also has founded the imprint Shero Comics. Her goal is to focus on stories with strong African American female leads. They talk about how she got started, her comics and what her plans are for the future of Rayven Choi. We hope you enjoy!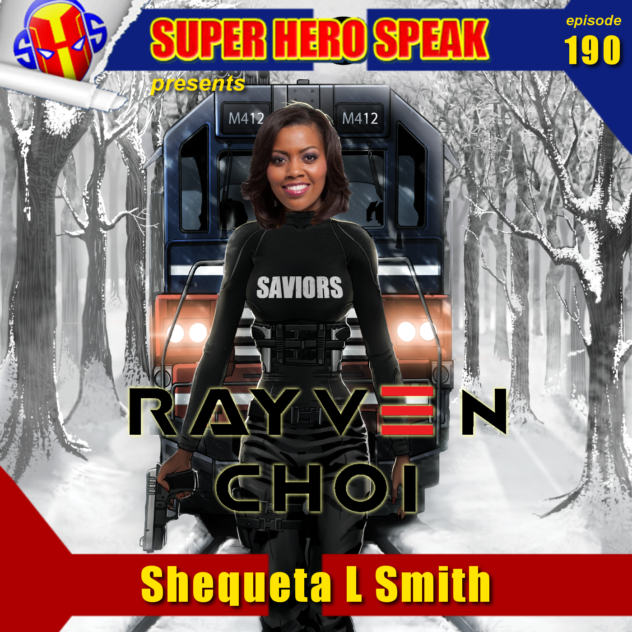 Shequeta on Twitter: https://twitter.com/RayvenChoi
Shero Comics Website: http://sherocomics.com/
Rayven Choi – Vimeo on Demand: https://vimeo.com/ondemand/rayvenchoi
Rayven Choi – ComiXology: http://bit.ly/Rayven
Please support us on Patreon: Become a Patron!
Join the conversation on Slack: https://shs-slack-signup.stamplayapp.com/
Follow us on Twitter: https://twitter.com/SuperHeroSpeak
Like us and leave feedback on Facebook: https://www.facebook.com/Superherospeak
Subscribe to
Comics Podcast Network
Or subscribe with your favorite app by using the address below
Podcast: Play in new window | Download (Duration: 58:53 — 36.5MB)