This week the guys sit down with voice actor extraordinaire Trevor Devall! Trevor is the voice of Rocket Raccoon in the upcoming Guardians of the Galaxy cartoon that will be on Disney XD. Trevor has also been the voice of Captian America, The Emperor and Dukey from Johnny Test. Possibly one of the most entertaining and funniest episodes of the show to date. Sit back and enjoy the antics of Trevor Devall!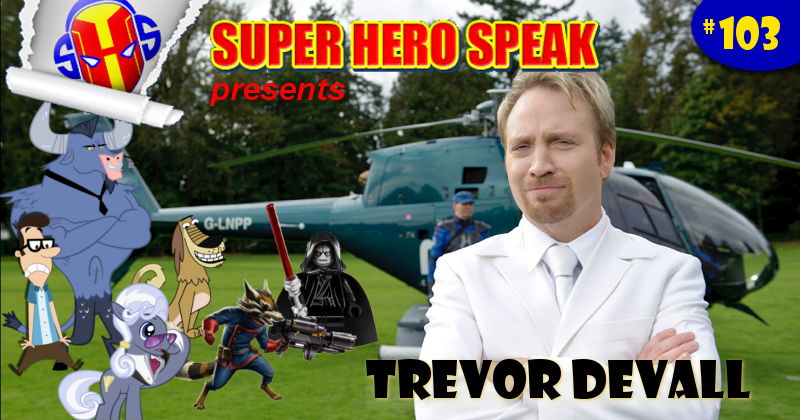 Trevor's Website: http://trevordevall.com/
Trevor on Twitter: https://twitter.com/TrevorDevall
Follow us on Twitter: https://twitter.com/SuperHeroSpeak
Like us and leave feedback on Facebook: https://www.facebook.com/Superherospeak
Click here to check out Fathead.com and support the show!
Podcast: Play in new window | Download (Duration: 1:05:45 — 37.3MB)