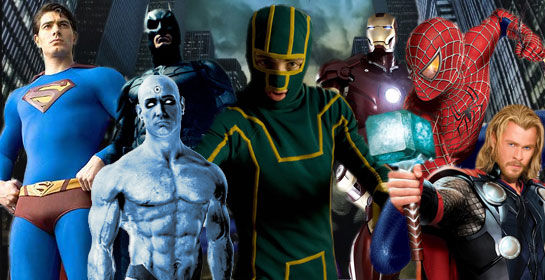 In response to Vulture's list of the Top 25 Superhero Movies Post-Blade, which Brent and Ian disagreed with almost entirely, it's time to hear our own, personal Top 25 lists! Cuz we think we can do it better! Rick Gordon of the Pop Cult Online Power Hour joins in on the conversation, giving his unique opinions on Vulture's attempt, plus his usual brand of quips and musings. Over three hours of comic book conversation goodness right here. What better way to ring in the New Year, eh?
As always – we are sponsored by DCBS! That's right! Discount Comic Book Service! All comics from major publishers like Marvel, DC, Image and Dark Horse are 40% off or more. And hardcovers and trade paperbacks from Marvel and DC are at least 50% off! Plus, be sure to check out their Comixology digital storefront for even further savings! And be sure to pre-order both Vito Delsante's Stray #3 and Nick Marino's Holy F*ck #4 if you want to continue to support these friends of the show.
You can e-mail the show at comictiming@gmail.com and be sure to Like us on Facebook and interact with the show at http://www.facebook.com/ComicTiming. Thanks, and we'll catch you next time! And here's to a brilliant 2015.
Podcast: Play in new window | Download (Duration: 3:04:26 — 111.2MB)