This week Dave and John sit down with Zenescope's busiest writer Pat Shand. Pat has written such Zenescope titles as Grimm Fairy Tales, Godstorm, Wonderland, Realm Knights and many, many others. But The guys talk to him about the upcoming Robyn Hood ongoing series. Where we find Robyn now back in New York and starting on a new adventure. So sit back and enjoy a chat with one of the busiest guys in comics!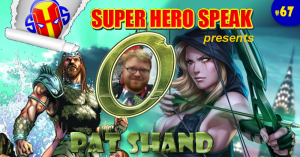 Also on this episode we welcome Dustin to team Super Hero Speak. Dustin will be a new hos on our up coming YouTube show where we will be reviewing and recaping all the new super hero based shows coming this fall. Stay tuned for more details.
This episode is dedicated to Robin Williams and the legacy he leaves behind. All of us at Super Hero Speak have been inspired by and touched by Mr. Williams in many ways in our lives. We are saddened by his passing, and our thoughts and prayers go out to his family. He will be missed. "The powerful play goes on, and you may contribute a verse. What will your verse be?" #RIPRobinWilliams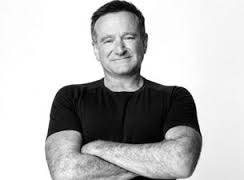 Please help our show by taking 2 minutes to fill out a short survey!
#stumpthegeekspeak question of last week: The same accident that gave Daredevil his powers created 4 other heroes. Who were those heroes?
Answer: The Teenage Mutant Ninja Turtles
And the winner is Christopher Merkley! Congrats you are the geek of the week! Follow Christopher on twitter here: https://twitter.com/merkasylum
#stumpthegeekspeak question of the week: In a recent story in the comics it was revealed why Captain America's Shield is the shape it is. Why is Cap's shield round?
To answer post on our FB page or tweet @SuperHeroSpeak #stumpthegeekspeak. A winner will be announced on the next episode.
Follow us on Twitter: https://twitter.com/SuperHeroSpeak
Like us and leave feed back on Facebook: https://www.facebook.com/Superherospeak
Podcast: Play in new window | Download (Duration: 1:08:01 — 19.1MB)