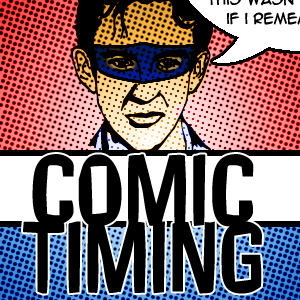 It's been a few weeks since Brent and Ian got to talk, so they rectify that in this two-man episode! Brent gives his opinion on the X-Men: Days of Future Past movie as well as Transformers: Age of Extinction, while Ian weighs in on Edge of Tomorrow. They also discuss some stuff about the upcoming Flash CW show and what we can expect from DC's movie slate. And hey, actual comic talk! Batman Eternal, Futures End, New Avengers, Uncanny Avengers, Sex Criminals, SEX, and a few other books are on the docket. Finally, they touch on New York Comic Con's quick sellout of tickets, and what that might mean for the future of comic book conventions. Give it a listen!
As always – we are sponsored by DCBS! That's right! Discount Comic Book Service! All comics from major publishers like Marvel, DC, Image and Dark Horse are 40% off or more. And hardcovers and trade paperbacks from Marvel and DC are at least 50% off! Plus, be sure to check out their Comixology digital storefront for even further savings!
You can e-mail the show at comictiming@gmail.com and be sure to Like us on Facebook at http://www.facebook.com/ComicTiming. Thanks, and we'll catch you next time!
Podcast: Play in new window | Download (Duration: 1:20:50 — 53.4MB)