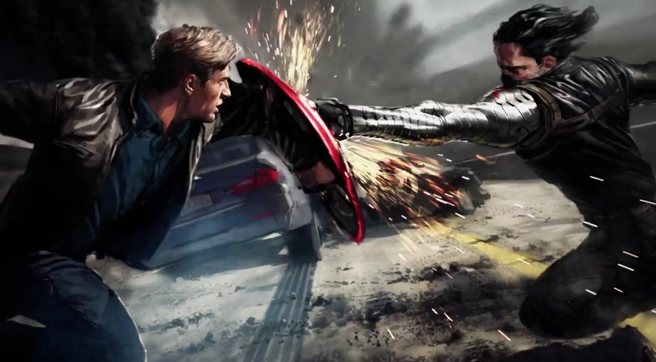 It's time for some spoilerific thoughts and opinions on Captain America: the Winter Soldier and the last two episodes (and the season so far) of Marvel's Agents of S.H.I.E.L.D. Brent and Ian are joined by Rick Gordon of The Pop Cult Online Power Hour and Brandon Christopher as we dissect the movie as a whole, discuss what we liked ad the few things that could have been better, character building moments, what should happen in future movies and more. Plus, some Arrow, King of the Nerds, some stuff on Marvel's Netflix series and more via conversation meandering. And stay tuned til the end, as both Brandon and I have comments on recent geek controversies including Janette Asselin's comments on the Teen Titans #1 cover and the not so positive response by the dregs of society, the removal of women's bathrooms at PAX East, and the overuse and subsequent loss of meaning of words like "fridging" and "problematic". Thumbs up, soldier!

As always – we are sponsored by DCBS! That's right! Discount Comic Book Service! All comics from major publishers like Marvel, DC, Image and Dark Horse are 40% off or more. And hardcovers and trade paperbacks from Marvel and DC are at least 50% off! Plus, be sure to check out their Comixology digital storefront for even further savings!
You can e-mail the show at comictiming@gmail.com and be sure to Like us on Facebook at http://www.facebook.com/ComicTiming. Thanks, and we'll catch you next time!

Podcast: Play in new window | Download (Duration: 2:08:28 — 81.7MB)