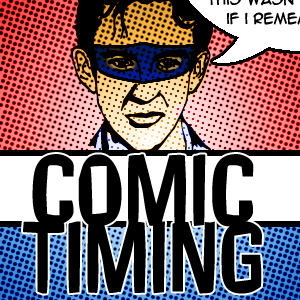 Its here! The anticipated Man of Steel movie review!  SPOILER-FILLED! Ian, Brandon and Molly Danger creator Jamal Igle rip this movie to shreds!  Brent tries to defend it but fails to the loudness of the masses. If you liked this movie, you might not like this podcast. If you DIDN'T like the movie, you'll LOVE this podcast!  If you want to read a positive review, after listening to this, or just want Brent's thoughts, read his written review on his blog linked below.
Zack Snyder and Goyer on Nolan disapproving of the Ending
Ultimate Superman
As always – we are sponsored by DCBS! That's right! Discount Comic Book Service! For those of you who have not used DCBS before you can save an additional 8% off your first order via the promo code: CT8. Plus, be sure to check out DCBS' new Comixology digital store!
You can e-mail the show at comictiming@gmail.com and be sure to Like us on Facebook at http://www.facebook.com/ComicTiming. Thanks for listening and we'll catch you next time!
Podcast: Play in new window | Download (Duration: 2:28:44 — 126.7MB)