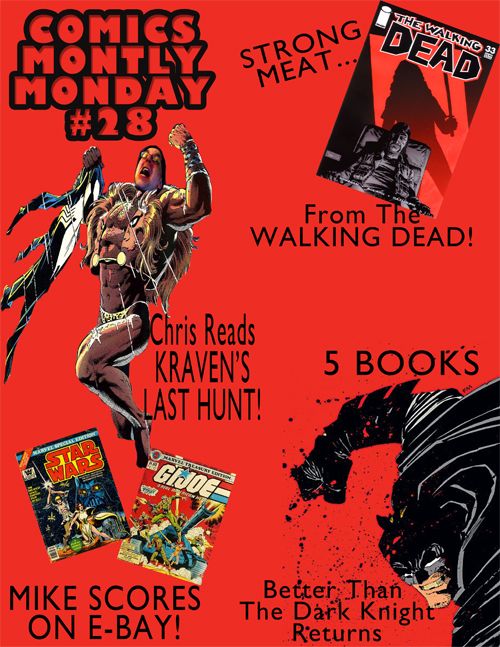 This month, join Chris Honeywell, Scott Gardner, and Mike Bailey as they muse over which comics they like BETTER than The Dark Knight Returns! Mike rubs his palms together and gloats over some great eBay buys and Chris delivers an oral report on "Kraven's Last Hunt"! THEN – Brace yourself for a DOUBLE DOSE of The Walking Dead! This month features one of the most intense issues yet! TUNE IN AND FIND OUT WHERE THE SPOON GOES! ALL THIS AND SO MUCH MORE!
Two True Freaks! is a proud member of BOTH the Comics Podcast Network (https://www.comicspodcasts.com/) and the League of Comic Book Podcasts (http://www.comicbooknoise.com/league/)!!
Feedback for the show can be sent to us at twotruefreaks@gmail.com
You can now follow Scott on Twitter at http://twitter.com/NewFun6 and "Friend" him on Facebook!
THANK YOU for listening to Two True Freaks!!
_________________________________________________________

CLICK HERE TO GET YOUR EXCLUSIVE "TWO TRUE FREAKS!" T-SHIRT!
_________________________________________________________
Podcast: Play in new window | Download (Duration: 1:36:10 — 66.0MB)