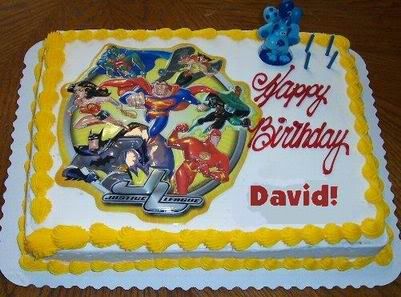 Do you like the photoshop I did with the picture? Charlie eat your heart out. Apologies to Jacob for stealing your birthday cake but I needed it more than you did. Don't worry when you grow up you will understand.
Well if you haven't figured it out, its my birthday. Yeah, on June 1 1978 at exactly 7am, David Anthony Arroyo was born to the world. I don't know how much I weighed because even at that young an age I was telling people to fuck off when the subject of weight came up. But I have always suspected that I was Hugh Heffeners illegitimate son, maybe it was my choice of clothing. What do you think?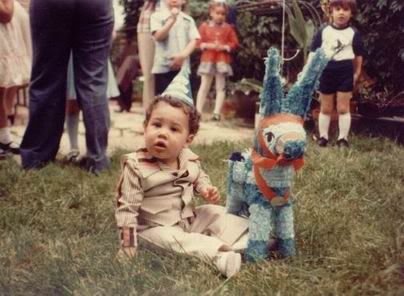 (Coincidence I think not!)
Seriously though folks, I have to say that this past year has been one of my best. I have been blessed with so many things. I have made some really great friends like Lene Taylor & Charlito my fellow podcasters. I have been very lucky to work with someone who not only believes In my work but, is a blast to work with. I got to interview the man who got me reading comics Mr. Mark Waid. I am about to embark on a new journey in my life.
And most of all I have gotten so much support form all of you which is the best birthday gift I could ever ask for. So from the bottom of my heart thank you and I hope we will still be here next year to say it again!