This week we give you our live performance from Philly Pod Fest 2015! The guys had a lot of performing the podcast in front of a live audience and can't wait to do it again next year. Special thanks to our guest Mike Manley for putting up with the guys shenanigans. John definitely seemed to be in his element and did a great job of making a fool of himself at the beginning of the show to help set the tone and relax everyone. Also thanks to Facevalue Comics and Outpouring comics for donating the prizes for our first ever Stump the Geek live! Thanks again also to Tattooed Mom for hosting the event, the best bar on south Street! So sit back and enjoy our first ever live podcast!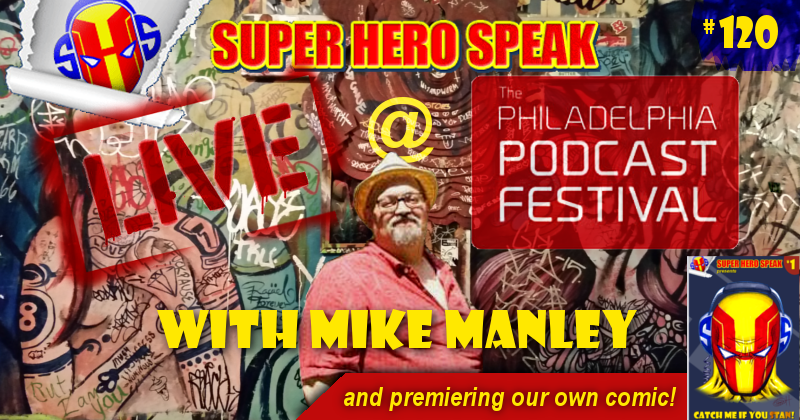 Don't forget after you listen to the episode to head on over to 
http://www.petesbasement.com/nycc_giveaway for your chance to win 2 free passes to NYCC 2015!
Don't forget to check out the Philly Pod Fest website: http://www.phillypodfest.com/
Mike Manley's website: http://drawman.blogspot.com/
Mike on Twitter: https://twitter.com/TheMonsterman
Check out Outpouring comics here: http://www.outpouringcomics.com/
Follow them on twitter here: https://twitter.com/OutpouringComic
and on Facebook here: https://www.facebook.com/OutpouringComics
Follow us on Twitter: https://twitter.com/SuperHeroSpeak
Like us and leave feedback on Facebook: https://www.facebook.com/Superherospeak
Podcast: Play in new window | Download (Duration: 45:24 — 30.0MB)