Tag Archives:
Jessica Henwick
This week the guys review Marvel's Iron Fist on Netflix. Are the critics right about this one? Has Marvel had their first stumble? Or do the fans need to watch it and decide for themselves? All these import questions and more are answered in their review of Iron Fist! Enjoy, but be warned there are spoilers ahead.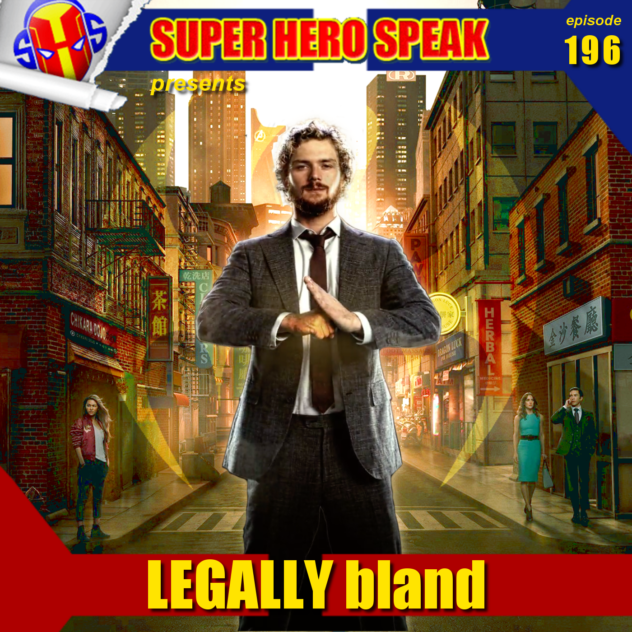 Please support us on Patreon: Become a Patron!
Join the conversation on Slack: https://shs-slack-signup.stamplayapp.com/
Follow us on Twitter: https://twitter.com/SuperHeroSpeak
Like us and leave feedback on Facebook: https://www.facebook.com/Superherospeak
Podcast: Play in new window | Download (Duration: 1:19:06 — 50.6MB)
Comic News Insider: Episode 754 is now available for free download! Click on the link or get it through iTunes! Sponsored by Dynamic Forces.
Reviews: Batwoman Vol 2 #1, Coady And The Creepies #1, Vampirella Vol 7 #1, Iron Fist, Tangled Before Ever After, Beauty and the Beast
Jon Hoche returns to the rotating co-host chair! They chat about the big lightsaber battle in Star Wars: Rebels and Jimmy is madly prepping for the upcoming MoCCA Festival. And yes, they talk way too long (some would say ad nauseum) about Iron Fist. News includes: Clueless continues in comic book from Boom!, DC Comics faces some Dark Days, Will.i.Am is bringing an alien/zombie/hip hop themed comic to Marvel, KISS and Vampirella are teaming up at Dynamite Entertainment, a Matrix reboot/relaunch/rehash/re-something is in early development at Warner Bros., a Venom film is coming out next year and more! Leave your iTunes comments! 5 stars and nothing but love! Also, get a hold of us!
Thanks for listening!