This week the guys critique, discuss and analyse the season finale of The Flash. Perhaps the best superhero show currently on TV,  the Flash definitely gave us a season finale worth talking about. Not only did Barry Allen time travel into the past to save his mother, the show also opened the door for alternative timelines and universes. Dave, Ben and John were a little confused by what really happened in the show and do everything short of pulling out a whiteboard to diagram it for you. So sit back and enjoy as the guys entertain and confuse!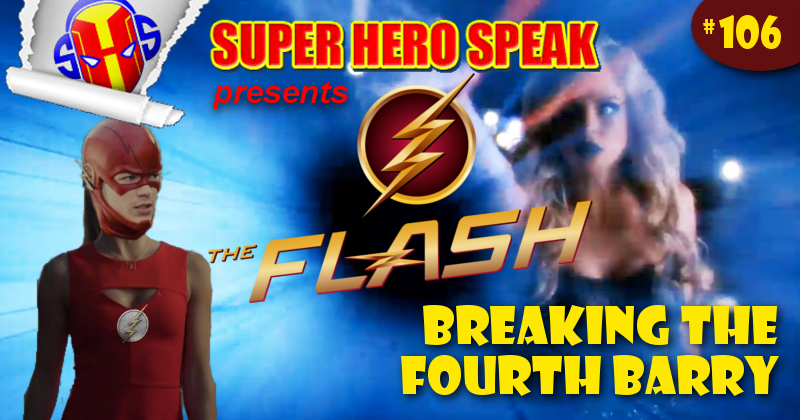 Don't forget when you are done to check out or interview with the voice of Gorilla Grodd, David Sobolov!  http://superherospeak.com/wp/105-david-sobolov/
Don't forget to answer our poll this week! #DCGenius =
#DCGenius = DC/WB is doing the right thing by keeping the TV and movie universes separate.
#DCStupid = Keeping things separate will end up blowing up in their face.
Follow us on Twitter: https://twitter.com/SuperHeroSpeak
Like us and leave feedback on Facebook: https://www.facebook.com/Superherospeak
Click here to check out Fathead.com and support the show!
Podcast: Play in new window | Download (Duration: 1:12:41 — 36.0MB)