This week Dave sits down with one of the most talented comic book artists of all time Greg Horn! Greg is known for his covers he's done for She-Hulk, Emma Frost and Elektra. And today is the exclusive artist for the Gamestop variant covers released by Marvel, including the Death of Wolverine and The Amazing Spider-Man #1. So sit back and enjoy this rare and exclusive long-format interview with the Gregarious Greg Horn!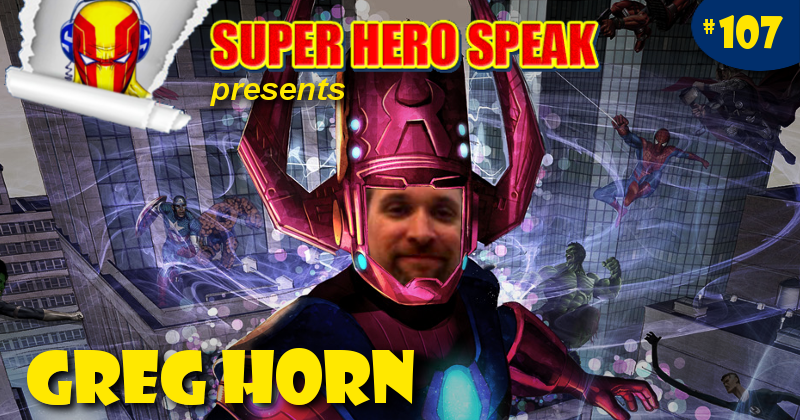 Greg;s website: http://greghornjudge.com/
Follow Greg on FaceBook: https://www.facebook.com/pages/Greg-Horn-Art/257718640925362?fref=nf
And on twitter: https://twitter.com/GregHorn
Follow us on Twitter: https://twitter.com/SuperHeroSpeak
Like us and leave feedback on Facebook: https://www.facebook.com/Superherospeak
Click here to check out Fathead.com and support the show!
Podcast: Play in new window | Download (Duration: 55:21 — 30.6MB)