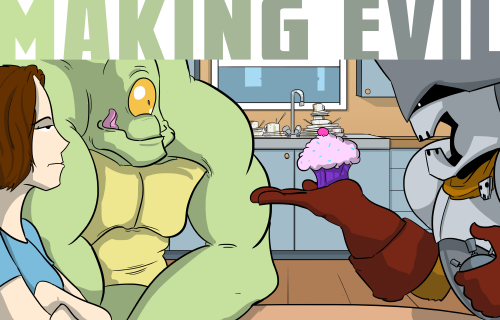 Nils-Petter Norlin and Nick Marino talk about how they began developing The Evil Life webcomic eight years ago, looking back at the early years of their long (and largely secret) collaboration that's finally being seen by the world!
Podcast: Play in new window | Download (Duration: 50:42 — 46.9MB)
Along with recounting the beginning of their storytelling partnership, Nils and Nick tease their upcoming underwater koala graphic novel by comparing the way that they make comics nowadays to the organic and unexpected way that The Evil Life was developed and written years ago.
You can follow The Evil Life webcomic on NickMarino.net or over on Webtoon. This podcast covers Chapters 1: Take Care, 2: Royal Grumble, and 3: The Curse.