This week the guys sit down with former Marvel artist turned independent creator Tom Rasch. Tom tells Dave and Matt what it was like to join Marvel in the late 90s and why he left the business to work in video games. Now he's back in the buisness and introducing his new book Black Alpha, an idea hes had since he was a kid. So sit back and enjoy!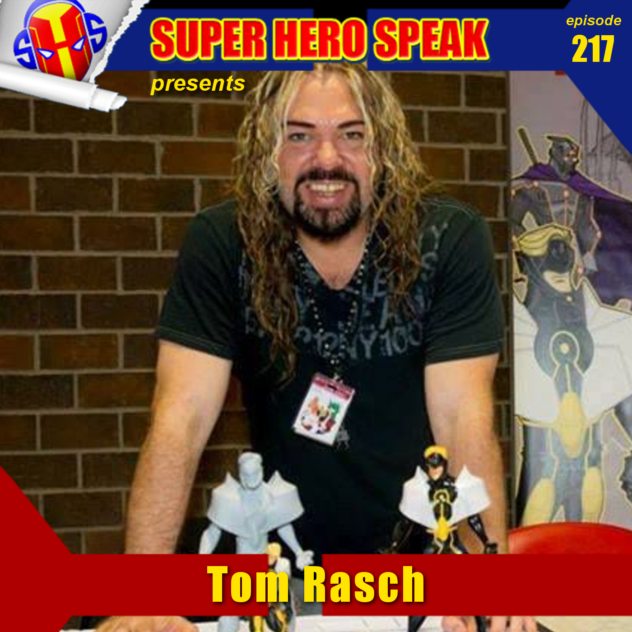 Support us by buying a really cool T-Shirt: https://teespring.com/stores/super-hero-speak
Support us on: Patreon: Become a Patron!
Join the conversation on Slack: https://shs-slack-signup.stamplayapp.com/
Follow us on Twitter: https://twitter.com/SuperHeroSpeak
Like us and leave feedback on Facebook: https://www.facebook.com/Superherospeak
Check out Super Hero Speak's blog here: http://superherospeak.com/wp/
Subscribe to
Comics Podcast Network
Or subscribe with your favorite app by using the address below
Podcast: Play in new window | Download (Duration: 1:00:39 — 45.9MB)