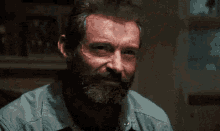 Episode 186 is here, bub. Ian and Brent have seen Logan, so the second half of the episode is devoted to that, with spoilers aplenty. But before we get to that, Ian, Brent and Brandon do what they do best: list stuff! The Hollywood Reporter put out their list of the Top 50 Best Superhero Performances Ever, and we think we can do better. But don't worry, we only do a Top 15, so you don't have to sit through fifty different choices.
You can e-mail the show at comictiming@gmail.com and be sure to Like us on Facebook at http://www.facebook.com/ComicTiming. You can follow Ian on Twitter @i_am_scifi, on Instagram at i_am_scifi or on Tumblr at heehaw-ds9.tumblr.com; Brent is on Twitter too @kossinab; Brandon is on Twitter @TheDabbaDon, thedabbadon on Instagram, and Geekcetra on Tumblr.
Thanks again for listening, and we'll see you next time for our C2E2 wrap up and more!
Podcast: Play in new window | Download (Duration: 1:47:22 — 62.1MB)