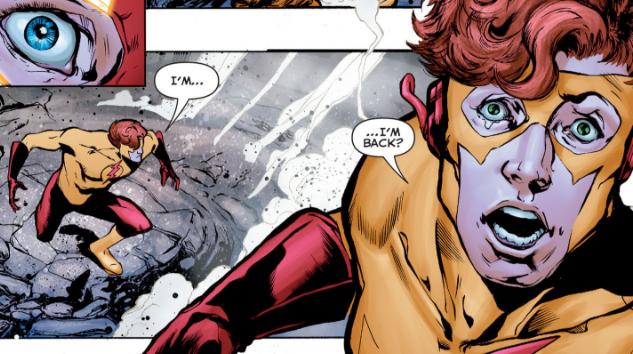 Just like DC Comics' worst kept spoiler in a while, we're back! On today's episode, Brent and Ian are joined by the Raph himself, Raphael Soohoo to discuss Captain America: Civil War, Bendis' Civil War II, Free Comic Book Day and what comics were grabbed at said Free Comic Book Day, DC Comics: Rebirth #1, DC Rebirth in general, the whole Captain America Hydra kerfuffle, Comixology Unlimited, and more! More includes how comics have changed in the past ten years since the show started, by the way. That was fun!
Ian also meant to talk about X-Men Apocalypse but didn't, but there's two minutes or so of talk in the after show, and there might be an Extra Point soon talking more about it. So do stay tuned for more on that and other topics, loyal listeners.
You can e-mail the show at comictiming@gmail.com and be sure to Like us on Facebook at http://www.facebook.com/ComicTiming. Be sure to follow Ian on Twitter @i_am_scifi, or on Tumblr at heehaw-ds9.tumblr.com; Brent is on Twitter too @kossinab, and Raph is @RaphReadsComics. And finally, if you want to read Raph's Nerds of Color article that was mentioned in this episode, you can do so here.
Thanks again for listening, and we'll catch you next time!
Podcast: Play in new window | Download (Duration: 2:08:50 — 75.4MB)