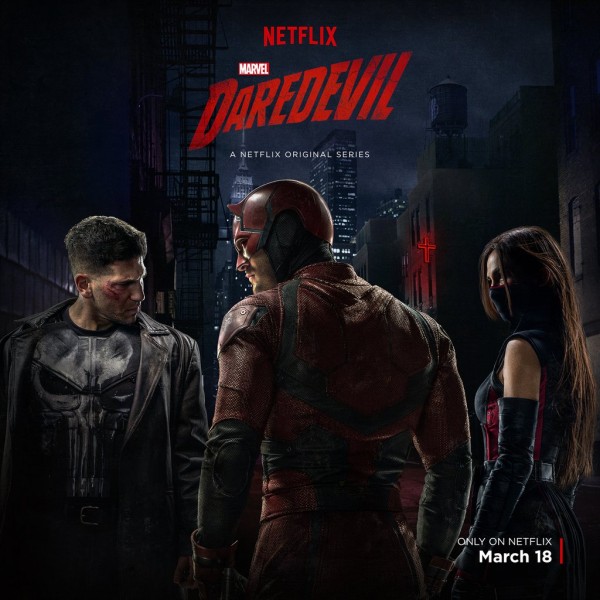 Interested in how the upcoming second season of Netflix's hit series Daredevil is going to start out? Tonight was the NYC premiere of the first two episodes, and Ian was there to see them! Very slight spoilers are to be found here, so if you want to avoid knowing anything at all until the episodes hit the web next week, avoid this til then. But if you're looking for initial impressions, general story points, and Punisher, you've come to the right place. And thanks, Marvel Unlimited Plus membership, for making this Extra Point possible! That extra $20 goes a long way.
As always – we are sponsored by the newly redesigned DCBS! That's right! Discount Comic Book Service! All comics from major publishers like Marvel, DC, Image and Dark Horse are 40% off or more. And hardcovers and trade paperbacks from Marvel and DC are at least 50% off! Plus, be sure to check out their Comixology digital storefront for even further savings!
Stay tuned in the upcoming weeks for information on our Patreon, which should be launching real soon. If you want to support Comic Timing and help keep it going for years to come, that's one of the many ways you can do so. You can e-mail the show at comictiming@gmail.com and be sure to Like us on Facebook at http://www.facebook.com/ComicTiming. You can follow Ian on Twitter @i_am_scifi, or on Tumblr at heehaw-ds9.tumblr.com; Brent is on Twitter too @kossinab.
Thanks for listening, and we'll catch you next time!
Podcast: Play in new window | Download (Duration: 12:03 — 8.4MB)