There was so much Marvel and Spider-Man news in the past week the guys needed a specdial guest host to help out. So Squirrel Girl herself, Maggie Mae Fish joins in on the fun this week as the team talks all things Marvel. Not only is Spider-Man every where in the news he seems to be all over the new Marvel Universe in many shapes and sizes. There are enough teenage spider powered people to fill a John Hughes film! So sit back and enjoy Sixteen Spiders!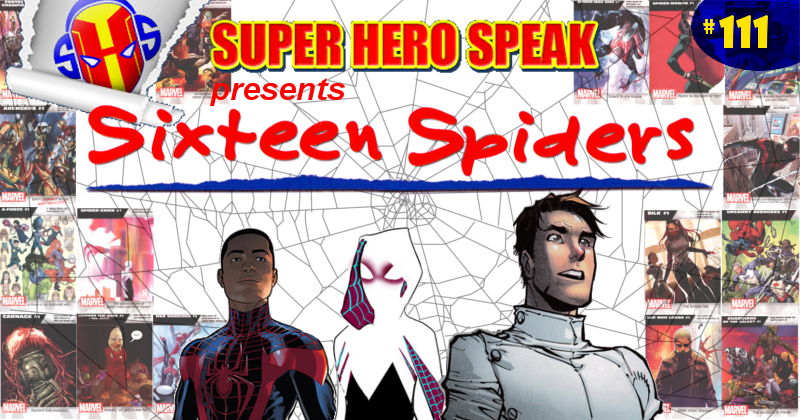 Check out Maggie's website here: http://www.maggiemaefish.com/
Also check her new YouTube Channel Magz and Meelz: https://www.youtube.com/c/Tgmagzmeelz
Follow her on Twitter: https://twitter.com/MaggieMaeFish
Follow us on Twitter: https://twitter.com/SuperHeroSpeak
Like us and leave feedback on Facebook: https://www.facebook.com/Superherospeak
Click here to check out Fathead.com and support the show!
Podcast: Play in new window | Download (Duration: 1:00:13 — 28.7MB)