This week the guys sit down with Mike Manley. Mike has worked on such titles as Batman, Captain America, and the Power of Shazam. But he might be best known as the co-creator of Darkhawk for Marvel Comics. He's also worked in animation on such shows as Batman, Batman Beyond and The Fairly Odd Parents. And now Mike teach's and is an accomplished painter, but still finds time for comics. In fact he just worked on 2 issues of Convergence for DC. So sit back and enjoy our conversation with Mike Manley!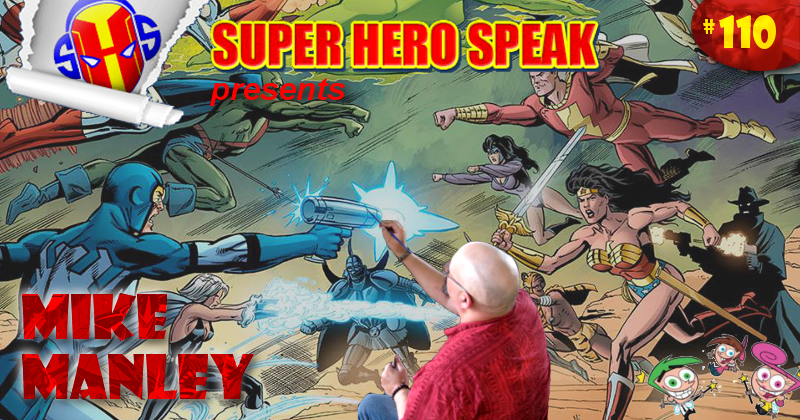 Mike's website: http://drawman.blogspot.com/
Mike on Twitter: https://twitter.com/TheMonsterman
Follow us on Twitter: https://twitter.com/SuperHeroSpeak
Like us and leave feedback on Facebook: https://www.facebook.com/Superherospeak
Click here to check out Fathead.com and support the show!
Podcast: Play in new window | Download (Duration: 1:10:20 — 27.6MB)