So Ben, Dave and John have a lot to talk about this week. The new Supergirl revealed! Fish Mooney not leaving Gotham? Marvel Studios not attending San Diego Comic-Con this year!?! These and many more topics discussed in this week's episode.Plus hear the birth of what could easily become the greatest of internet memes, the jokey-pokey stick! So sit back and enjoy.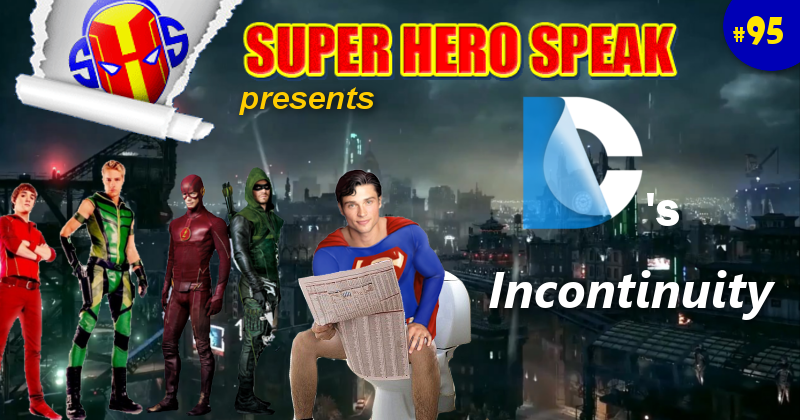 #stumpthegeekspeak question of last week: What is Peter Parker's middle name?
Answer: Benjerman
And the winner is Kylan and Ken! Congrats you are the geek of the week! follow them on twitter here: https://twitter.com/KylanandKen

#stumpthegeekspeak question of the week: Named he characters and the secret identities of the Smallville version of the Justice Leauge?
To answer post on our FB page or tweet @SuperHeroSpeak #stumpthegeekspeak. A winner will be announced on the next episode.
#SHSCares please take a moment to sign Eric Cooper's petition to demand more equality at conventions https://www.change.org/p/comic-book-conventions-a-call-for-a-more-diverse-ethnic-minority-representation-of-featured-guest-artists-writers-at-comic-book-conventions?recruiter=14320780&utm_source=share_petition&utm_medium=facebook&utm_campaign=share_facebook_responsive&utm_term=des-lg-petition_update-custom_msg&fb_ref=Default 
Don't forget to sign up for our mailing list. Never miss a Super Hero speak update/episode again!
Follow us on Twitter: https://twitter.com/SuperHeroSpeak
Like us and leave feed back on Facebook: https://www.facebook.com/Superherospeak
Click here to check out Fathead.com and support the show!
Podcast: Play in new window | Download (Duration: 1:24:57 — 42.2MB)